The Crown Hotel
With a history dating back over 300 years, alongside an enviable location just moments from many of Harrogate's most popular sites, The Crown Hotel combines beautiful surroundings with a storied past and luxurious facilities. An ideal location for business and leisure trips.
The Crown boasts individually-styled accommodation across its 115 guestrooms, modern amenities, and ornate dining, all set within the charming old town of Harrogate itself and within easy reach of the Harrogate Convention Centre.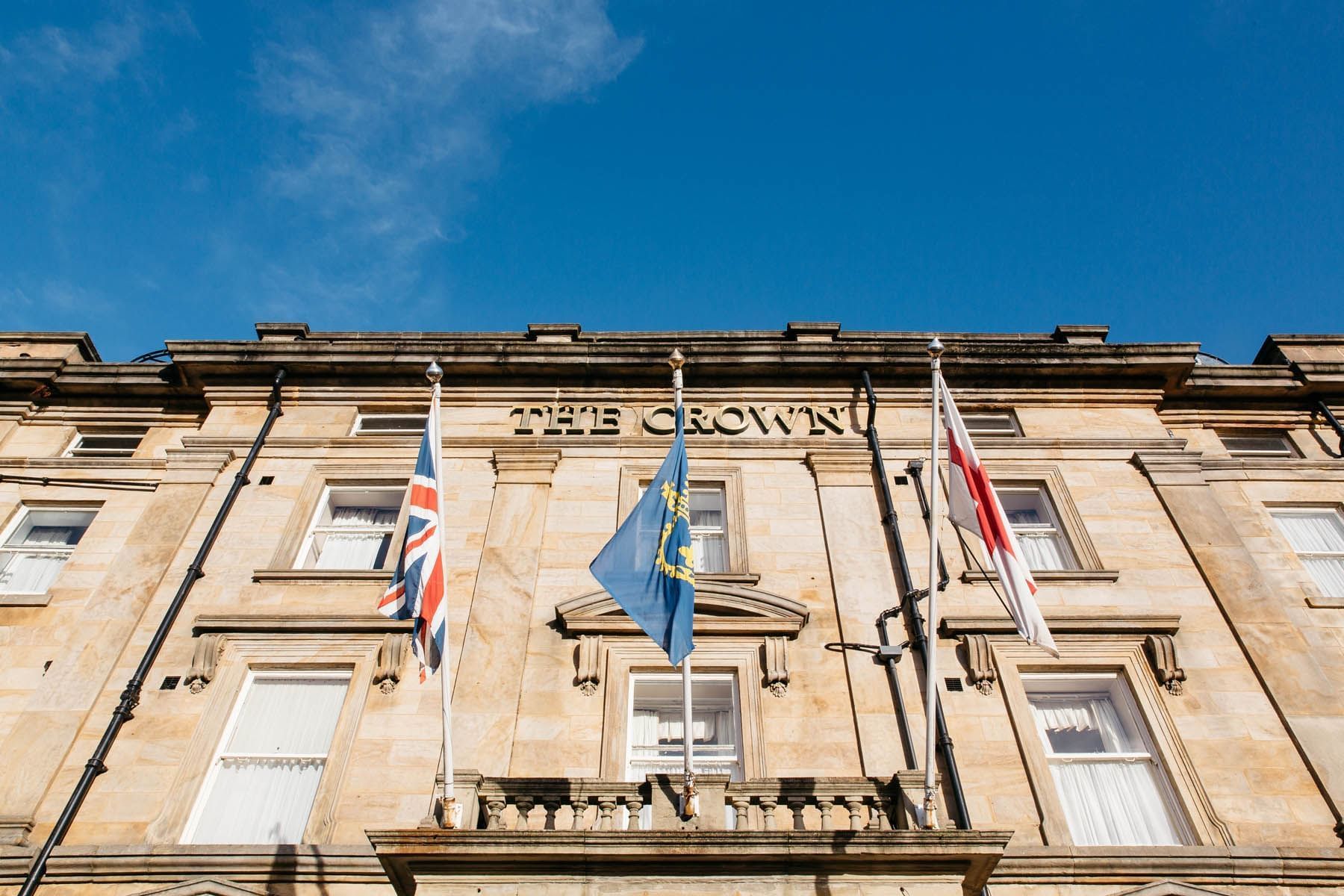 Accommodation
The Crown boasts 115 individually-styled bedrooms, each of which adds its own unique charm. A range of modern amenities are available, including luxurious bed linen and pure Egyptian cotton towels, as well as 24-hour room service, complimentary Wi-Fi, tea and coffee-making facilities, as well as king size beds in the executive rooms and suites.
Dining
With a menu sourced from local-suppliers, breakfast is served in the historic Churchill Suites of The Crown, featuring oak-panelled walls, stained glass windows and ornate ceiling decorations to provide a truly elegant start to the day. Alongside this, the hotel boasts a brasserie, which offers informal dining throughout the day, alongside an extensive wine list, afternoon tea priced at £15 per person, as well as a range of themed culinary nights throughout each month.
Offers
From romantic stays to afternoon tea packages, don't miss any of our great value offers!
Meetings & Events
Given its palatial origins, The Crown offers an ideal location for a variety of conferences, functions and seminars, with capacities ranging across its 7 conference rooms from 25 in the intimate Montpellier room, to 400 in the expansive Victoria suite.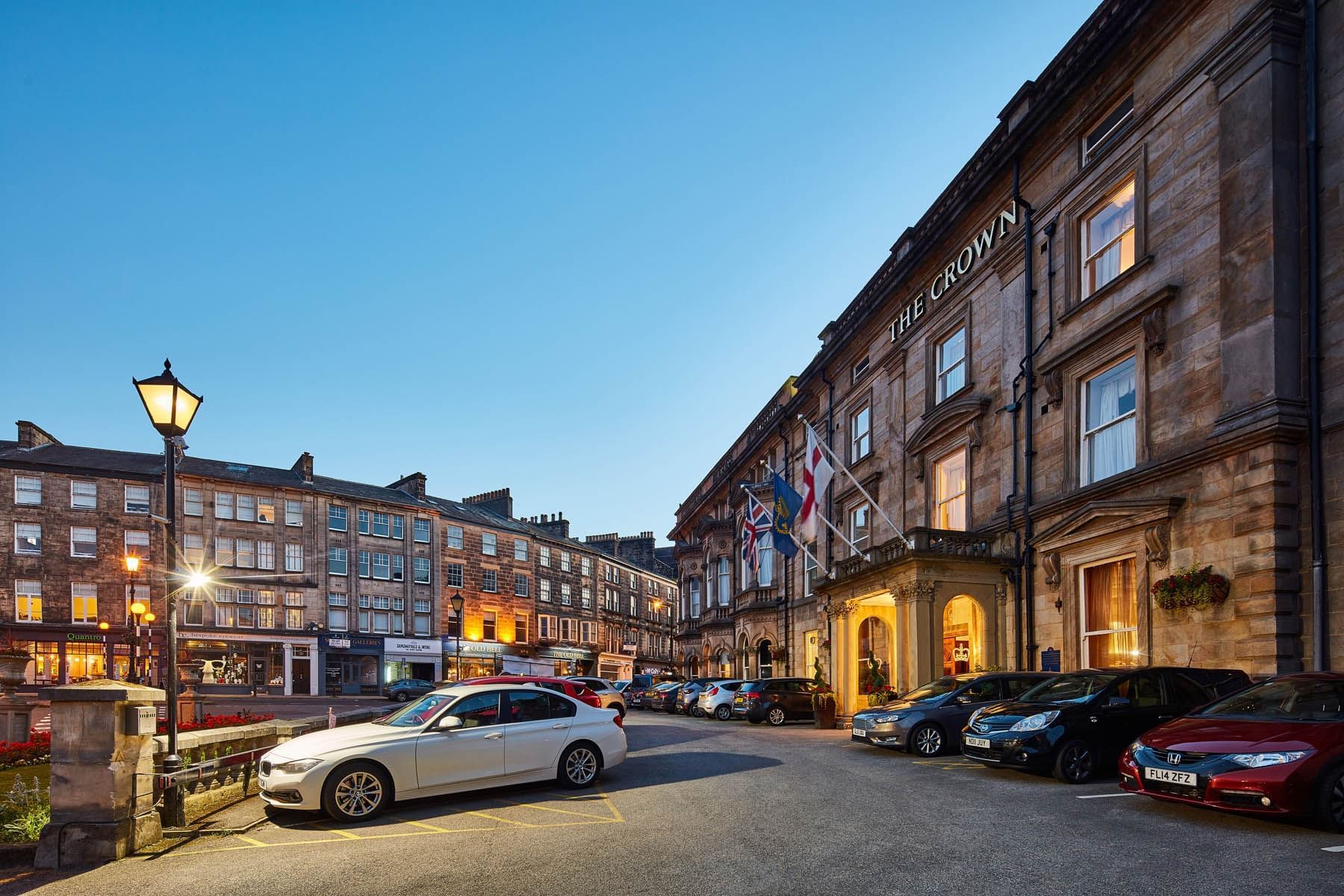 Gift Experiences at The Crown
You can select a voucher for accommodation, afternoon tea or a dining experience. Or even choose the monetary option to allow the recipient to design their own itinerary. A gift voucher is the perfect thank you, birthday, anniversary or Christmas gift.